Reuters: U.S. to consider raising oil, gas royalty rates.
"[U.S. Interior Secretary Ken] Salazar also said he supports expanding offshore oil and gas production as a part of a larger U.S. energy plan. The department is considering contracting private companies to collect seismic data on oil and gas reserves in recently opened areas off the Atlantic and Pacific coasts, because existing information is outdated, he said." ...
"He said it would cost about $1 billion to collect new data on offshore resources and the department will decide by the summer how to proceed."
---
Press Release: TGS Announces Planned Changes in Leadership.
"Robert Hobbs will become Chief Executive Officer of TGS. Robert joined TGS in January 2008 as the Chief Operating Officer. Prior to joining TGS, Robert was Manager, Worldwide Geoscience with Marathon Oil Company."
---
Shipping Online: Court rules in favour of SCAN Geophysical in ongoing dispute.
"Said SCAN: 'Since 2005 SCAN has claimed property rights to certain seismic equipment on board ZAO Large's seismic vessel, whereby the vessel was arrested by SCAN in Singapore in 2005 and in Sri Lanka in 2006. This arrest was subsequently lifted against a bank guarantee of US$2.25 million in favour of SCAN.'"
---
Bloomberg News: Exxon still uses one-hull tankers 20 years after Valdez.
"Even after 79 percent of the world supertanker fleet has been replaced by craft with two hulls, Exxon Mobil Corp. remains the biggest Western user of the older designs. It hired more of the tankers last year than the rest of the 10 biggest companies by market value combined, according to data compiled by Bloomberg."
---
WSJ: Suncor to Buy Oil Rival.
"Suncor Energy Inc. plans to acquire Petro-Canada for about $15 billion in stock, uniting two of Canada's biggest oil companies at a time of tepid world demand for crude."
---
O&GJ: MMS Lease Sale 208 attracts $703 million in high bids.
"Last year, MMS's Central Gulf Lease Sale 206 attracted $3.7 billion in apparent high bids, which set a record in US leasing history for high bids since area-wide leasing began in 1983"
Reuters: GOM lease sale strong despite Obama.
"Interior Secretary Ken Salazar denied loss of incentives, including reduced royalties for deepwater development, affected bidding. He argued $703 million was a strong total and noted former President George W. Bush backed incentive changes." ...
"Officials said they were not surprised that the 181 South Area offered for the first time since 1988 did not attract much bidding. The area is on the southeastern edge of the central Gulf. 'Some of the geology's just not there at this point,' Herbst said, referring to limited seismic data in the area."
---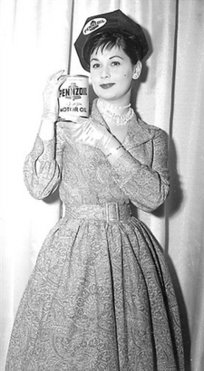 Energy Bangla: French Oil Giant Total Says 'Sorry'.
"The country's future energy security received a big blow as the French oil giant Total has declared the two hydrocarbon blocks in Cox's Bazar and Bay of Bengal commercially non-viable for oil and gas explorations, officials said Monday." ...
"The country is already struggling to meet the mounting gas demands across the country with a deficit of gas around 250 million cubic feet a day (mmcfd). Scores of industries remained shut despite investing heavily only due to gas scarcity, industrialists said."
---
AP: Oil museum seeking 1960s 'Penny Pennzoil'.
"... organizers in northwestern Pennsylvania planning a celebration of the 150th anniversary of the nation's oil industry, which began with Col. Edwin Drake's successful oil well on Aug. 27, 1859, are hoping for a little luck in finding the women who served as Pennzoil's 'Penny Pennzoil' spokesmodels about 50 years ago."
---
The Calcutta Telegraph: Villagers attack seismic surveyors.
"'Around 200 people from the village, armed with bamboo sticks, then came to attack the company camp. We attempted to pacify them by engaging them in talks for around two-and-a-half hours, but it did not help and the villagers broke three of our temporary barricades. They also started pelting stones and damaged three of the company's vehicles and set a tent of the camp on fire. As the policemen were injured, we had to chase away the villagers,' [Margherita civil officer Partha Pratim Mazumdar] said.
---
Bloomberg: Schlumberger, PDVSA Agree to Venture, Minister Says.
"'We have a memorandum with Schlumberger to form a joint venture,' Rafael Ramirez said today in an interview in Vienna. The state company's unpaid invoices to Houston-based Schlumberger are 'not a big problem,' he said. He declined to provide further details."
---
Press Release: Seitel Announces Fourth Quarter 2008 Results.
"Revenue for the fourth quarter of $34.2 million decreased by $19.6 million or 36% as compared to the fourth quarter of 2007, primarily driven by a $20.1 million reduction in total resales from our library, that reflected a $14.2 million decrease in cash resales and $4.1 million lower non-monetary exchanges. Acquisition revenue at $13.4 million was 5% higher than in 2007."
---
Press Release: TGS Announces the Availability of Seismic and Aeromagnetic Data in Somaliland.
---
Reuters: Loophole gives fodder to offshore drilling foes.
"For example, the Inspector General found almost 7,200 nonproducing leases with no expiration date, when only leases that produce oil and gas should have no expiration dates." ...
"Other data errors included leases that had a life of 8,000 years, with an expiration date of January 1, 9999, the IG said."
---
Press Release: GX Technology Signs Data Processing Agreement With Polarcus.
"ION Geophysical Corporation today announced that its seismic imaging subsidiary, GX Technology, has signed an agreement with The Polarcus Group of Companies for the provision of seismic data processing services. This agreement includes onboard quality control (QC), onboard processing, and land-based data processing (DP) services. The agreement calls for GXT to provide hardware, software and geophysicists in order to support a seismic project's entire imaging lifecycle, from the vessel to an onshore data processing center." ...
"Polarcus is a new entrant in the marine seismic market with plans to launch six state-of-the-art towed streamer vessels, with the first boat launching in the third-quarter of 2009."
---
Energy Bangla: Chevron to Hunt Gas in Block 7 in April as Govt Okays $53m Investment Plan.
"The second largest US oil company, which accounts for some 40 per cent of the country's gas production, will conduct a two-dimensional (2-D) survey as part of its hunt for natural gas in Block-7 encompassing Barisal, Patuakhali, Jhalakathi and Pirojpur districts."
---
Dow Jones: Fugro Net Profit Rises +31%, Is Cautious About '09.
"The Netherlands-based company said in a statement that it expects a 'modest increase' in revenue in the first half of 2009, but declined to provide a full-year forecast citing current market volatility."
---
PR Newswire: Geokinetics Reports Record Results for 2008.
"Highlights for the year ended December 31, 2008 include:
* Revenue increased 33% from 2007 to $474.6 million....
* Loss Applicable to Common Stockholders narrowed to $5.3 million, or ($0.51) per share, compared to a loss before one-time, non-recurring charges ... of $10.7 million, or ($1.25) per share, for the twelve months ended December 31, 2007."
---
Anchorage Daily News: Conoco Phillips Eliminates 80 Alaska Jobs.
"Forty Alaska employees are being laid off with severance pay and another 40 jobs will transfer out of state, said Charlie Rowton, a spokesman at Conoco's corporate headquarters in Houston."
---
Houston Chronicle: BP sees low crude prices, reduced demand persisting.
"BP has trimmed its production forecast through 2012 to 4.1 million barrels of oil equivalent per day from 4.3 million barrels. The company also reduced its 2009 spending plans to $21 billion from $22 billion." ...
"Andy Inglis, who now heads the E&P division for BP, also noted BP's announcement Tuesday that it replaced 121 percent of its reserves in 2008, meaning it brought in more than it produced, for the 15th consecutive year.... And he pointed out that BP's production grew by 1 percent last year while production reported by Exxon Mobil, Royal Dutch Shell, Chevron and Total fell 2 to 6 percent."
---
Energy Current: CGGVeritas meets financial objectives.
"For the fourth quarter of 2008, group revenue was up 19 percent to US$41.041 billion. Group operating income was up six percent to US$199 million and net income was US$164 million, up 69 percent."
---
Marketwatch: ION Reports Fourth Quarter 2008 and Year-End Results.
"ION Geophysical Corporation ... reported fourth quarter 2008 net income of $0.9 million on revenues of $140.2 million, or $0.01 per diluted share, excluding the loss from several special items totaling $342.6 million, net of tax, or $3.44 per diluted share."
---
Houston Chronicle: Houston companies benefit from India's energy growth.
"Paradigm had 13 employees in Mumbai when Ankur Gupta left Houston to run the company's India operations five years ago. Today, the Houston software company has 50 people in the country, selling its software and analyzing well data for Indian oil companies." ...
"Along with Paradigm, Houston energy nameplates Schlumberger, Transocean, Baker Hughes and Halliburton Co., all of which have offices in India, are picking up a steady stream of contracts from India's biggest oil and gas producer, state-owned Oil and Natural Gas Corp." ...
"Houston-based software company Seismic Micro-Technology also recently announced a seven-figure deal with ONGC. Company officials wouldn't put a dollar figure on the contract's value but said Seismic Micro-Technology sees India as a big enough growth area that it's considering opening an office there."