WSJ: An Ode to Oil.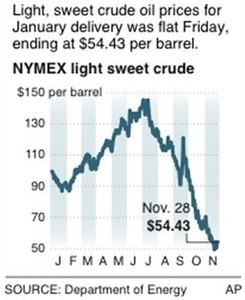 "Supposed threats of embargoes ring hollow because no producer can assume that its own economy will be damaged any less than that of any importing country."...
"Washington is conceivably in a position to hold producers to ransom by threatening to accelerate a drive to develop or implement alternative fuels, realizing the warning once uttered by Sheikh Ahmed Zaki Yamani, the former Saudi oil minister who pointed out that 'the Stone Age did not end for lack of stone.'"
---
I missed an important press release about three weeks ago --
Press Release: Fusion and 3DGeo announce merger.
"Fusion Geophysical, LLC announced today the formation of FusionGeo, Inc. to combine its global businesses with those of 3DGeo, Inc."
---
PR Newswire: Repsol Now Applying Advanced Seismic Imaging Technology to Energy Exploration in Gulf of Mexico and Brazil.
"Repsol YPF, an international integrated oil and gas company operating in over 30 countries, today announced that the company's advanced seismic imaging project -- Kaleidoscope -- has begun exploration operations in the Gulf of Mexico and Brazil. Kaleidoscope is powered by reverse-time migration (RTM), a sophisticated subsurface imaging tool whose potential is accepted by the oil industry, but until now has not been used because of technical hurdles."
---
Here's a rundown that includes other announcements I may have missed that were timed to coincide with the SEG meeting --
SEG: Business news for the week of 14 November 2008.
---
Reuters: Running faster to stand still.
"Like a hamster trapped on a wheel, the International Energy Agency's 2008 World Energy Outlook paints a depressing picture of an oil industry having to run faster and faster just to keep pace with burgeoning oil demand over the next 20 years. WEO2008 estimates the industry will need to find 64 million barrels per day (bpd) of new oil production capacity to meet the expected growth in demand by 21 million bpd by 2030 and offset 43 million bpd of expected declines from existing fields."
---
Reuters: Fugro ups 2008 outlook on strong demand.
"The company, which provides seismic services to the oil industry, said it expected 2008 net profit to be at least 275 million euros ($347 million) on revenue of more than 2.1 billion euros."
---
Lloyd's List: Aegean Sea spat.
"Wavefield Inseis' seismic survey vessel Malene Østervold has been caught up in a territorial dispute between Greece and Turkey after being intercepted by the Greek navy."
---
Energy Current: BGP charters seismic vessel.
"The first contract is for the long-term charter of a 2-D seismic vessel, to be named BGP Challenger. The charter is for a fixed one-year term starting from next March plus an option for another year extension. BGP expects to deploy the vessel in Southeast Asia or South China Sea."
---
Financial Wire: Ion To Offer $175 Million Of Senior Notes.
"Ion Geophysical Corp. said that it plans to launch an offering of $175 million of its senior notes due 2013. The company plans to use the net proceeds from the sale of the notes to repay certain indebtedness that it incurred in connection with its acquisition of Aram Systems and related companies in September 2008."
---
WSJ: IEA Cuts Oil Demand Forecast.
"The International Energy Agency warned Thursday that world oil-demand growth this year is on the cusp of falling into negative territory for the first time in 25 years, as global economic problems hammer away at energy consumption."
---
Scandinavian Oil & Gas: TGS-Nopec buoyant despite 143% loss.
"Norway-based survey outfit TGS-Nopec has incurred an $11.5 million net third-quarter loss, and the company still blamed a botched merger with rival Wavefield Inseis for the weaker numbers, down 143 percent year-on-year."
Reuters: TGS-Nopec's strong Q3 lifts shares, outlook cloudy.
"TGS's core business is conducting and selling non-exclusive seismic surveys, which help oil and gas producers share the risks and costs of exploring for new resources. The segment has been hit harder by lower oil prices and market turmoil than the market for higher-tech surveys for single client...."
---
Subsea World: M/V Geowave Endeavour Shatters New World Record for 3D Seismic Production.
"The Geowave Endeavour acquired 4,911 sail kilometers during the month of October while working offshore Libya for BP. Towing a configuration of 10 x 8,000 meter long streamers at 100 meter separation, this translates to 2,456 square kilometers. This is believed to be a new production record for any seismic vessel."
---
WSJ: Texas Feels Economic Pinch As Oil-Price Drop Hits Home.
"Three weeks ago, Sue Nelson arrived at a meeting with representatives of XTO Energy Inc., one of [Fort Worth's] largest natural-gas producers, expecting to sell the gas rights beneath her quarter-acre lot for about $6,000. Instead, she learned the meeting had been canceled, and a day later the deal negotiated by her neighborhood association was called off."
---
Market Wire: Termination of agreement to acquire three seismic vessels and new appointment to the Board of Director.
"Ship Finance International Limited today announces termination of an agreement to acquire three seismic vessels from SCAN Geophysical ASA with 12-year charters attached. The transaction was announced in March 2007, and the plan was to acquire the vessels immediately after delivery from the shipyard. In light of significantly delayed deliveries, Ship Finance and SCAN have now agreed to terminate the agreement."